Massage & Body Treatments
WE OFFER
Full Body Relaxation Swedish Massage (55min)

Back Neck & Shoulders Massage (25min)

Body Hot Stone Massage (60min)

Body Hot Shells Massage (60min)

Anti-cellulite Cupping Massage (30min)

Back Treatment (50min)

Sugar Body Scrub (45min)

Sugar Body Scrub with masque (60min)

Relaxation Swedish Massage
RELAXATION SWEDISH MASSAGE
Relaxation Swedish Massage will help you unwind and relax. Candles and aromatic essential oils will make you feel as if you are in heaven. 
Swedish massage will decrease pain, tension, and stiffness. After the treatment, your mobility and flexibility will be improved. The stress of the body and mind will be reduced. Your energy, focus, and motivation will be increased.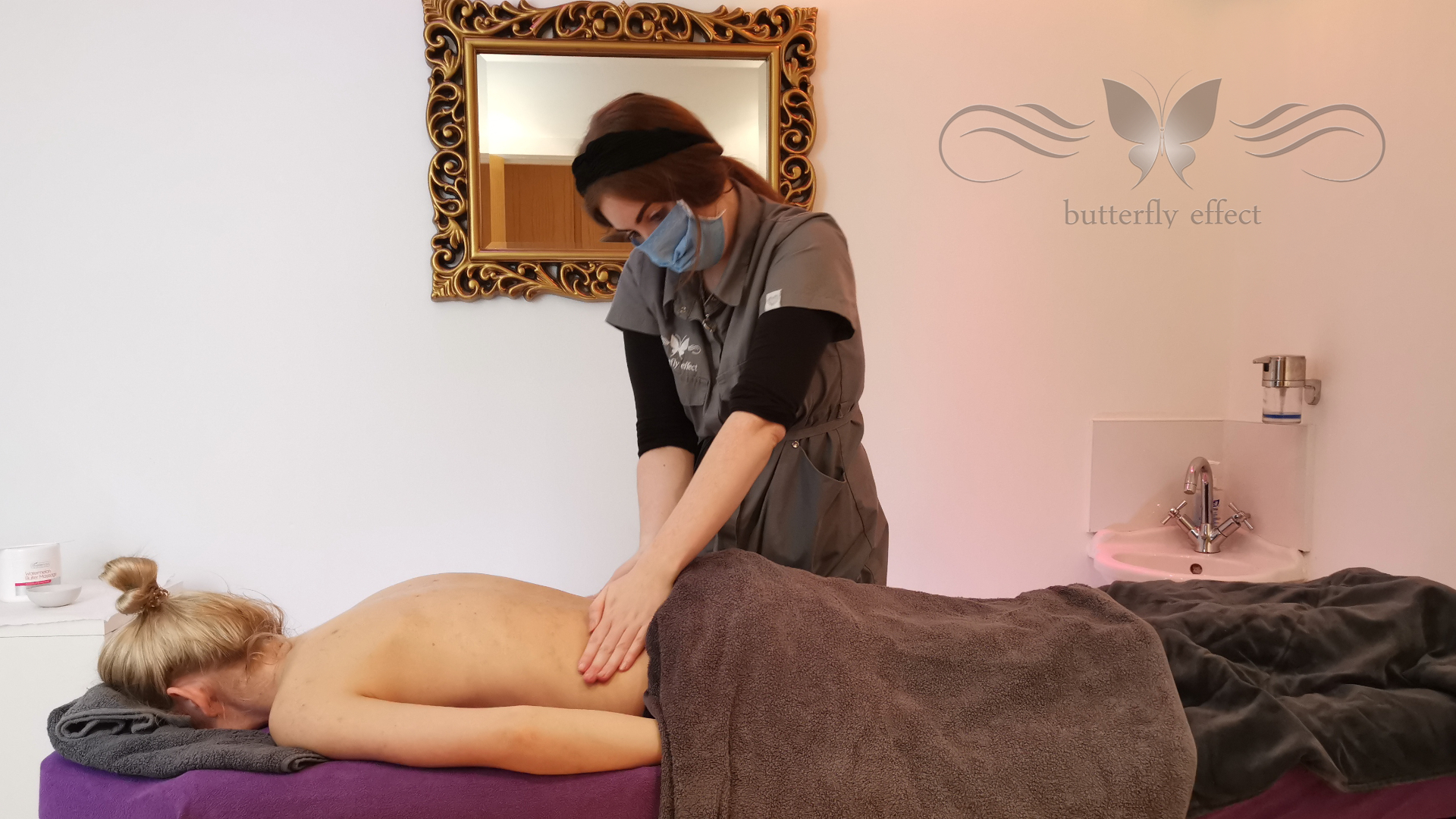 FULL BODY RELAXATION SWEDISH MASSAGE
 BACK NECK & SHOULDERS MASSAGE
Shape Architect Body Wrap Therapy
BRAND NEW TREATMENT AVAILABLE – SPECIAL OFFER FOR APRIL ONLY – 20% OFF
What is the Shape Architect Body Wrap Therapy?
The Shape Architect Body Wrap Therapy is the latest treatment available at Butterfly Effect Beauty Salon. It is a Body Wrap that can be applied with hot or cold wraps depending on your preference or goal.
What does this treatment achieve:
supports reduction of body fat (stimulates lipolysis, prevents lipogenesis)
improves skin elasticity
improves firmness and elasticity of the skin
restores lost firmness and elasticity of the skin
supports a gradual reduction of cellulite
prevents cellulite
smooths and tightens the skin
slims and shapes the body (reduces circumference of the treated body parts)
smooths and tightens the skin
regenerates the skin
helps maintain the results achieved during surgery
intensively nourishes and moisturizes
improves skin texture
relaxes
What conditions will this treatment help?
loss of firmness and elasticity of the skin
flaccid skin, lacking tension
various forms of cellulite
stretch marks
skin requiring intensive hydration and regeneration
excessive adipose tissue (abdomen, thighs, buttocks, arms)
disturbed metabolism
lipid metabolism issue
after childbirth (not during lactation)
in the course of a reduction diet
rapid weight gain
passive lifestyle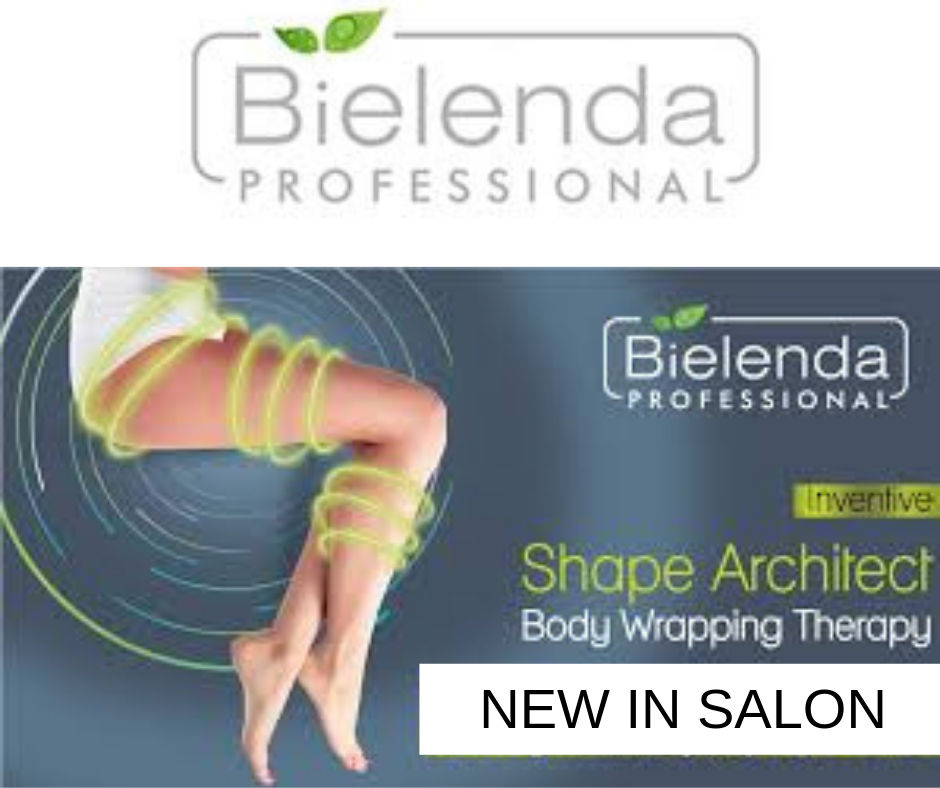 The treatment can be applied to selected parts of the body, excluding the bust area.
A series of 8-12 treatments twice a week is recommended, then one treatment a month to sustain the effect.
NOTE! Persons with varicose veins or dilated capillaries should not be subjected to "warm" treatment.
Active ingredients:
L-carnitine, caffeine, collagen, ginseng extract, Asian Pennywort Extract, Laminaria algae,Chili peper extract, hialuronic acid, Archangelic extract, chestnut extract, organic silca, elastin, fucus extract, kigelia africana extract, centella asiatica spirulin, Ivy extract, vitamin e, shea butter, babassu oil, lactic acid, lactobionoc acid, citric acid, glycolic acid,
HOT SHELLS MASSAGE
This wonderful relaxing massage has a lot of the health benefits. It is a warm massage,the heat is generated within the shells by inserting lava sachet and activator liquid. The real healing and soothing comes from the heat & shape of shells. If you have tense muscles, knot or injuries you are going to get a lot of the process. Another interesting fact is that the lava shells produce calcium ions when heated. Calcium has regenerating properties for skin. So this type of massage therapy can help firm up and repair your skin.
SUGAR BODY SCRUB
A sugar scrub is the most popular body treatment at the spa. Its purpose is to exfoliate your skin, removing the outermost layer of dead skin cells and leaving your skin softer and smoother.