Butterfly Effect Beauty Salon in Rathfarnham Village is currently looking for qualified Nail Technician/Beauty Therapist – IMMEDIATE START
REQUIREMENTS
– Shellac nails (desirable)
– Spray tanning – Manicure, pedicure
– Waxing/Advanced waxing
– Gel/Acrylic nails (desirable)
– Eyelash extensions
– Make up
– Facials- Diploma/Certificate
– Fluent English
– 2 years salon experience desirable
Must be flexible to work evenings and weekends (Sunday off)
RESPONSIBILITIES
– Taking bookings and payments over the phone – Being on time for work
– Performing treatment to the highest standard.
– Being part of a growing team and supporting fellow therapists.
– Training when offered
– Cleaning the salon after closing Great opportunity to up skills under eye qualified beauty teacher.
For good candidate will be great opportunity to learn Permanent Makeup technique.
CONTACT US NOW
Butterfly Effect Permanent Makeup
& Beauty Salon
1 Blackburn Square
Rathfarnham Gate,
Rathfarnham Village
Dublin 14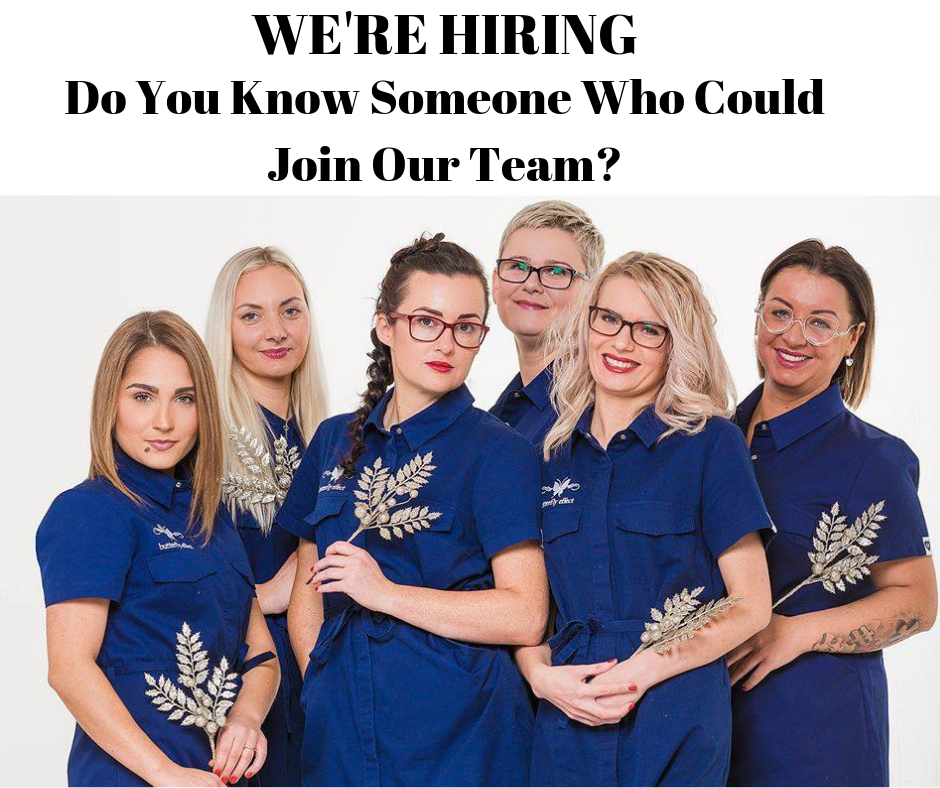 Send Us Your Application
Send us a copy of your application/CV or contact us if you have any questions about the position.