Permanent Make Up is an alternative to traditional Make Up.
Lips
For lips, it allows you to correct your lip line if there are issues with asymmetry, emphasise their size and fill in their colour for a natural or dramatic look. It can create an illusion of plumper / fuller looking lips.
Eyebrows
Whether you have sparse eyebrows (naturally or from over-plucking), pale / barely visible eyebrows, discolouration, eyebrow shape issues or even alopecia, Permanent Make Up for the brows, also known as Eyebrow Embroidery Tattooing, can be used to not only correct these problems in a natural-looking way, but it can also frame the face. Eyebrow embroidery tattooing – is a technique using colour pigment drawn onto the skin in hair-like strokes, giving you natural looking eyebrows.
Eyeliner
If you would love to wake up with your eyes looking fresh and pretty, then Permanent Eyeliner might be the perfect treatment for you. It's application is carried out perfectly to enhance the natural the natural shape of the eye.
Our Methods
Permanent Make Up should be applied in harmony with the natural facial features, that's why we carefully match the colour, shade and intensity of the ink / pigment. Shortly after the procedure, the pigment in the skin is darker, and after a few days it pales by about 40-50%. Permanent Make Up is applied using our methods and equipment, ensuring that the treatment is comfortable and gives you maximum satisfaction with the greatest possible effects.
IN OUR SALON WE SPECIALISE IN A PROFESSIONAL PERMANENT MAKEUP PROCEDURE PERFORMED WITH THE USE OF OUR PATENTED METHODS:
TAFFY – A microblaiding method for eyebrows and eyeliners using pen strokes by hand. Using the Taffy method allows you to obtain a natural image of eyebrow hair, which gives a realistic picture of natural eyebrows. Permanent eyeliner using TAFFY creates subtle, well-defined eyes.

ODED – Is a pigmentation method used for lips, eyeliner and eyebrow lines by machine. It gradually increases the amount of introduced pigment, building up a subtle look, while reducing treatment time and pain!
We recommend Permanent Make Up for:
People who have pale and irregular lips
Lips that lack contour definition, or are very narrow / thin
Light / barely visible eyebrows
Sufferers of Alopecia
Absence of eyelashes or a weak outline
People who want to look glamorous in the morning
Allergy sufferers: people who are allergic to cosmetics / make up
Older people, if applying make up has become difficult to do
Athletes and people using gyms and swimming pools
People who wear glasses and contact lenses
The correction of facial asymmetry
The camouflage of scars of various kinds and skin discolouration
Highlighting natural beauty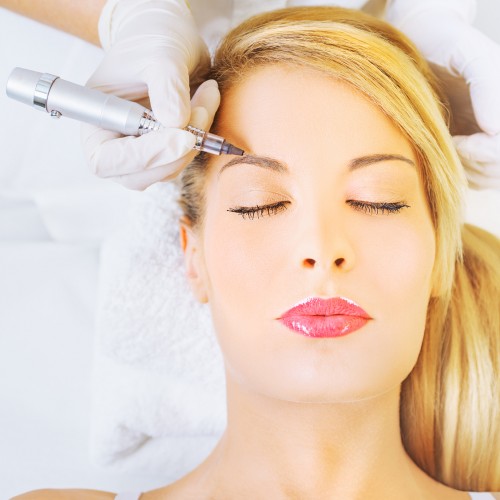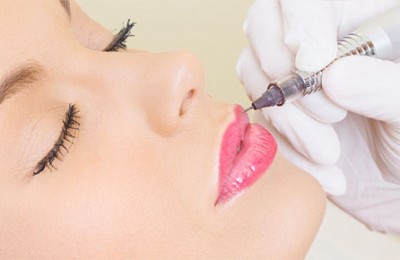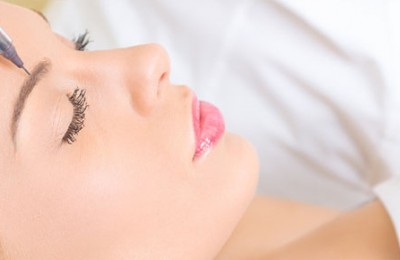 TAFFY – Is a feathering method for eyebrows and eyeliners using pen strokes by hand. It ensures that:
Eyebrows do not look unnatural and are perfectly in keeping with the outline of the face.
By using the the feathering method it allows for the reconstruction and supplementation of eyebrow hair and application of eyeliner to eyelids (every single hair obtained in this manner is natural looking, very thin and long-lasting).
The results are so good that it is hard to distinguish the final effect from natural eyebrows.
Colour can be applied gradually to the lower and upper lashes gradually, building up beautiful definition.
TAFFY is the one-and-only, individual, patented technology protected by copyright, using needles joined in groups.
The method guarantees:
100% sterility
Minimal pain and swelling
Full control during the treatment
Failure-free operation due to lack of mechanical parts
Little or no correction needed
Short healing times
ODED – Machine Method Of Permanent Make Up For Lips, Eyeliners And Eyebrow Hair
ODED creates beautiful results by using:
A skin puncturing frequency up to 420 times per second
Shortened treatment time
Pigmentation that is increased by 300% in a time unit
Ensuring that there is reduction of pain, swelling and skin irritation
An extraordinary operation speed (420 skin punctures per second), uniform skin puncture frequency and precise needle penetration regardless of skin texture is assured, by an engine that's drive is transferred onto a toothed gear transmission and a connecting-rod (like in a car engine). The innovative construction and operation of our device accounts for its innovative character, uniqueness and reliability. The device guarantees success while performing permanent make up on lips, eyebrows and eyeliners as well as medical make up.
During the operation of our device no negative pressure is created when the needle is pulled out of the tissue. Therefore, no pigment spills out of the skin (as is the case of one-needle devices of other companies). Quite the contrary, the dye is applied under the skin surface, which results in a very clear image.
Utilising the new method allows to:
Obtain skin puncture frequency from 320 to 420 per second
Shorten the treatment time by over 60%
Increase pigmentation in time unit by 300%
Minimize the number of corrections after the makeup
Reduce the pain, swelling and skin irritation